Highly valued for its sleek, hygienic finish, sophisticated colour palette and creative adaptability, Corian® has long been the preferred choice for beauty salons, aesthetic clinics and luxury retail environments.
For designers like Limeblue Ltd, Corian® offers a world of design possibilities without compromising performance, so it was the obvious choice for its long-standing client, Dermalogica, when it came to the fit-out of its new flagship London store.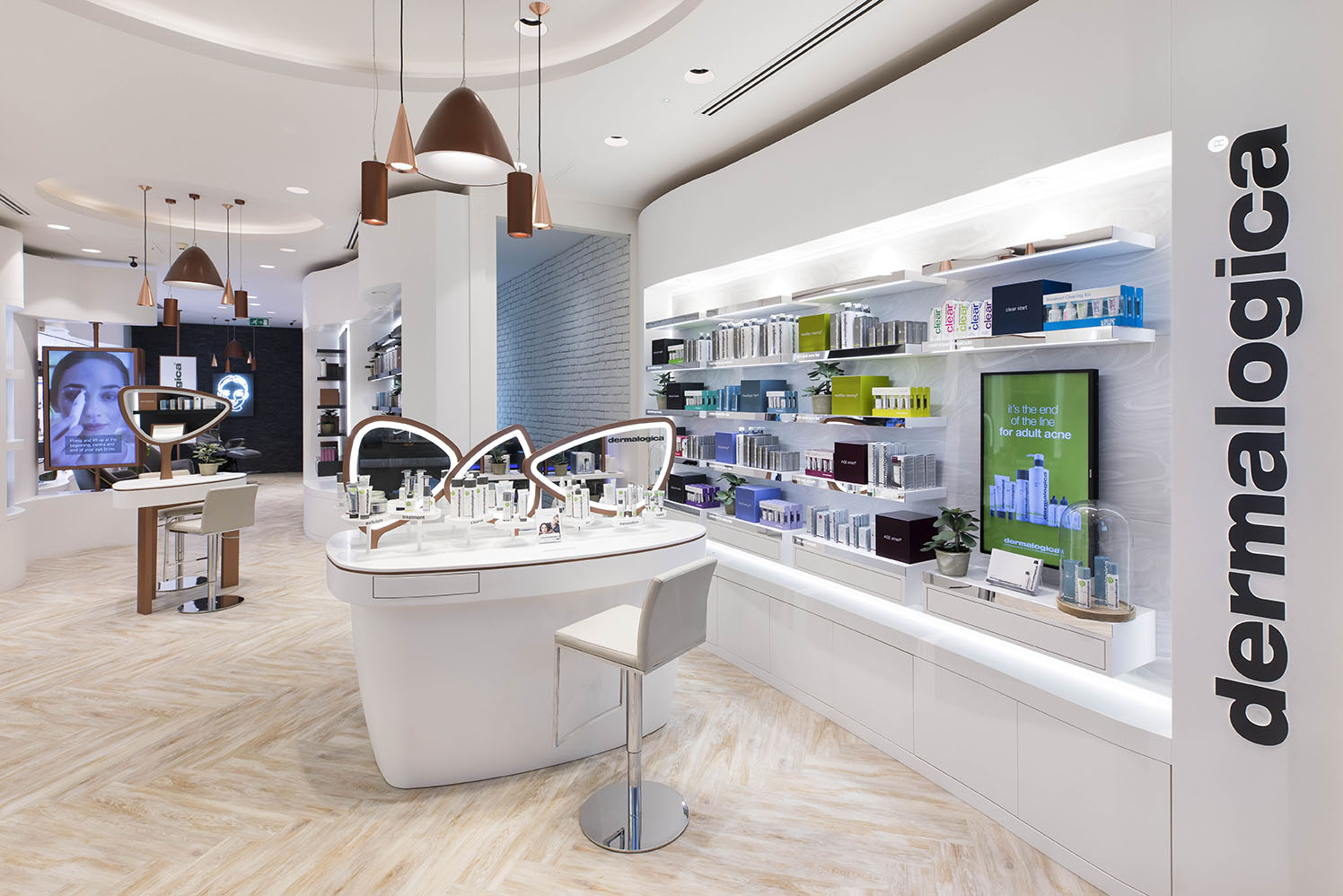 "The vision was to create a multi-sensory environment that would fully engage with the customer via sight, scent and touch. Our approach was to divide the 1,500 square foot of space into clear and distinct areas with a coherent design scheme that would guide the customer on a visual and interactive journey. This was achieved through the use of sleek white curves, contrasting textures and materials, touch screen technology and unique lighting systems."
Kim Scillitoe
Designer / Managing Director of Limeblue Ltd.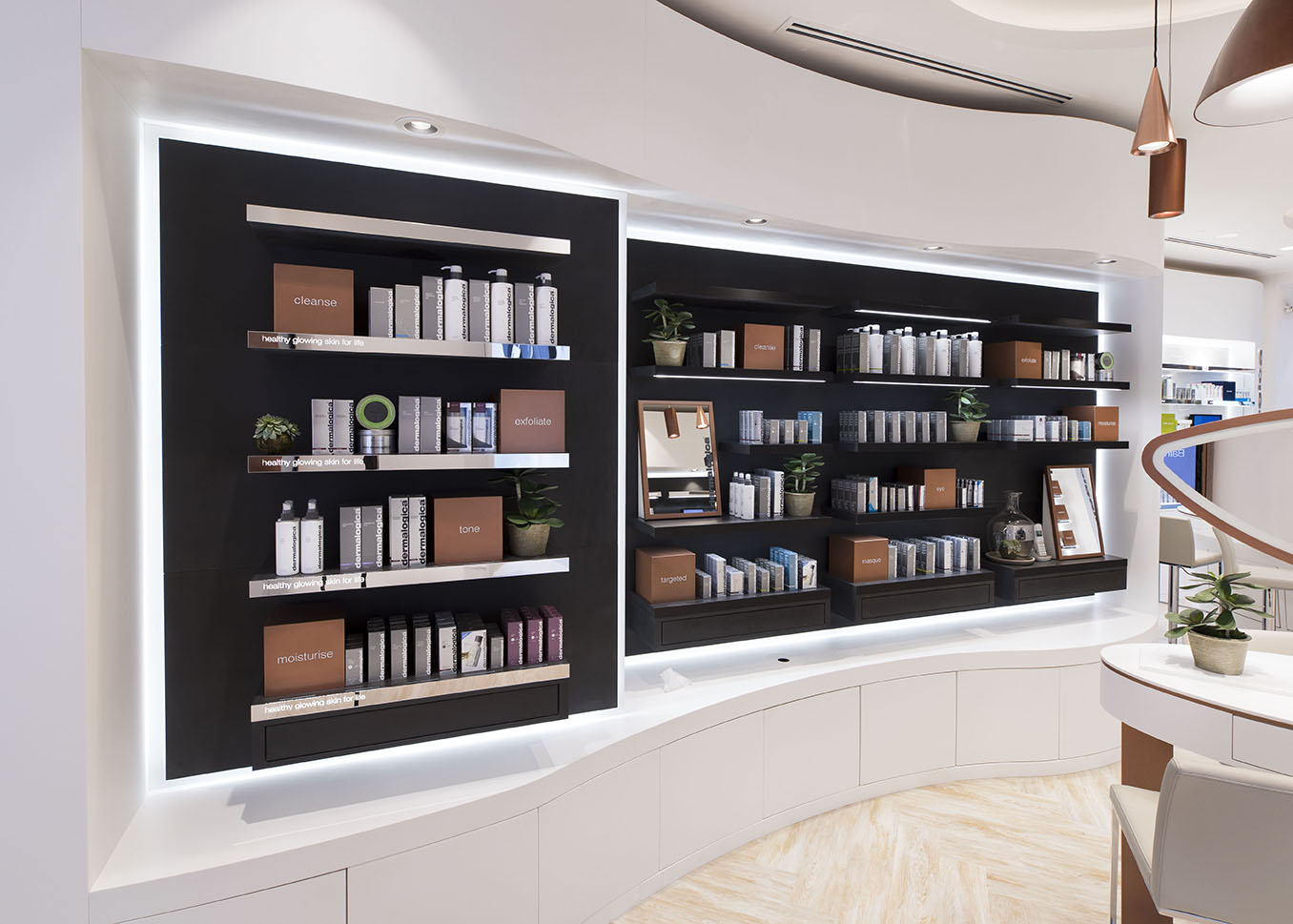 Corian® was key to achieving this vision. It was used to form the interactive skin bars in the fresh Glacier White colour, providing a pristine background to offset a series of copper-edged oval mirrors. Corian® in Glacier White, together with cool neutral shade Deep Titanium grey, also marks out distinctive zones for the backlit product display shelves designed to entice customers into the inviting ambience of the store. Accent touches such as mirrored shelf fronts, plus copper blocks and pendants add to the sophisticated space.
A prominent white brick-effect wall leads customers downstairs to the opulent treatment rooms and VIP area, designed for a welcoming sense of wellbeing. Here, further Corian® shelving in Glacier White complements a feature wall in the swirling, exotic mineral effect of Corian® in Grey Onyx. The advantages of this elegant newer collection of colours for such applications are clear: all the beauty of natural stone with all the reliable performance of Corian®.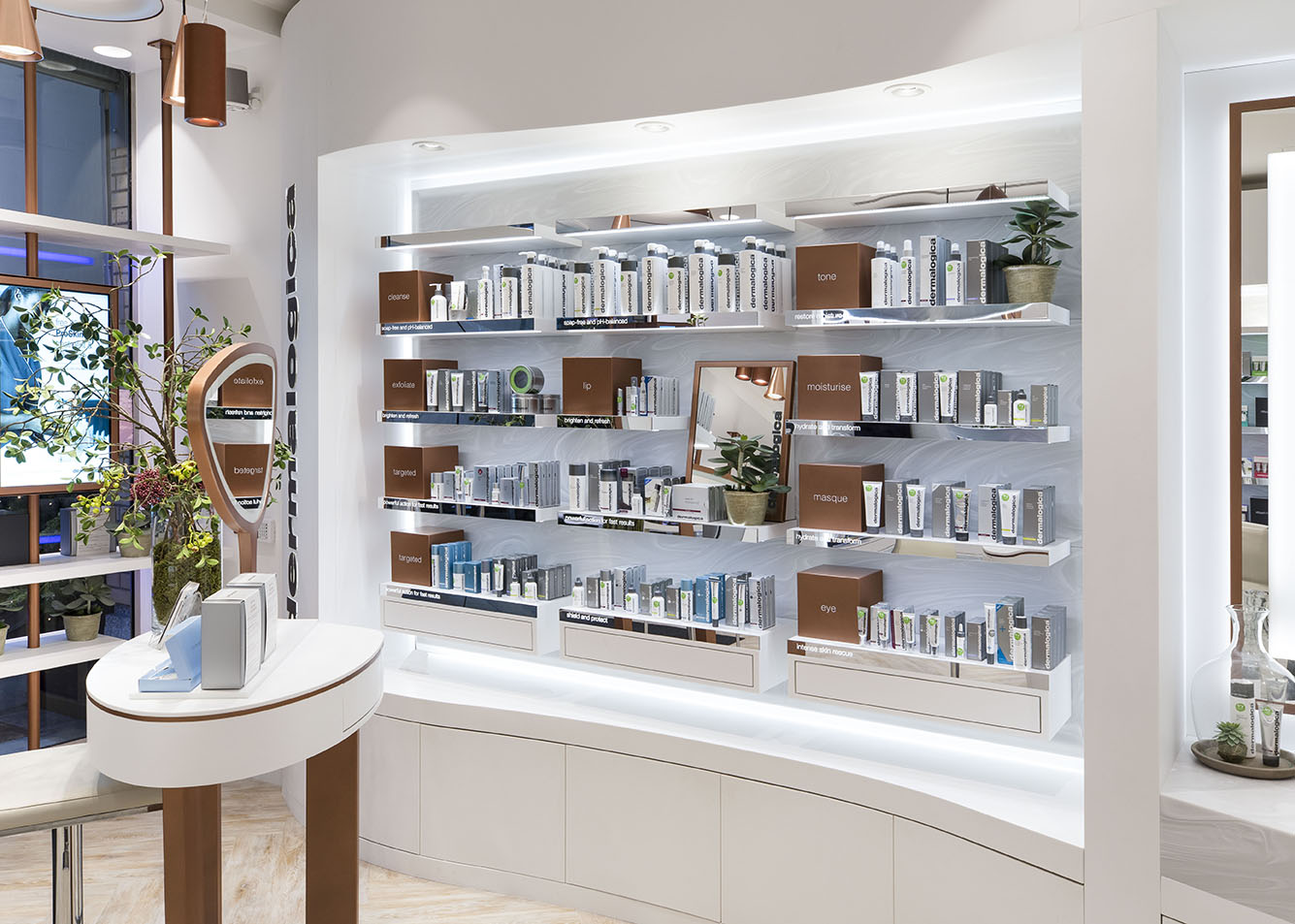 "I am a strong advocate for using Corian®," says Kim, "It's the perfect material for realising my design vision. Not only is it hard wearing but flexible too and can be easily manipulated into curves without chipping like laminate does. It is also available in many colours and realistic finishes. I used the marble effect finish on the back walls for the Dermalogica store which gave the decor a high-quality look without the disadvantages of using real marble. I find Corian® to be a reliable and versatile product that is highly durable, robust and easy to maintain. It is therefore extremely cost effective too."
Kim Scillitoe, Designer / Managing Director of Limeblue Ltd.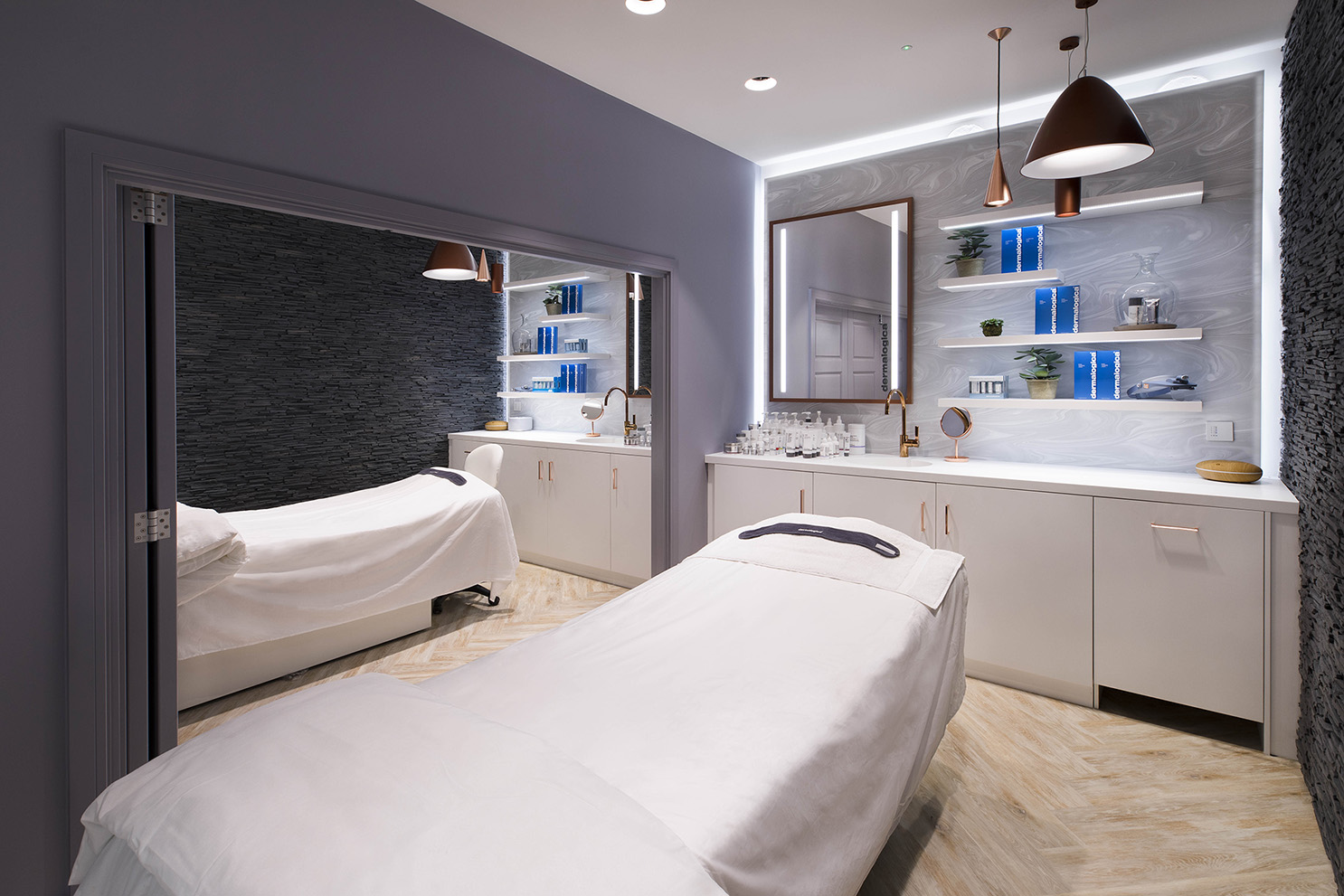 Location: Dermalogica, Chelsea, London
Designer: Limeblue Ltd
Corian® Fabricator: Principle
To find out more about Corian®, or to enquire about our RIBA-accredited Continual Professional Development (CPD) seminars, call or email:
UK: 0800 962 116
IRE: 1800 553 252