Corian® Solid Surface has been used to transform Ulster Hospital's Phase B Inpatient Ward Block, providing a hygienic solution for 288 single en-suite bedrooms.
During initial consultations on this phase of the redevelopment, input from over 200 service user groups emphasised the need to design to the highest building and infection control standards.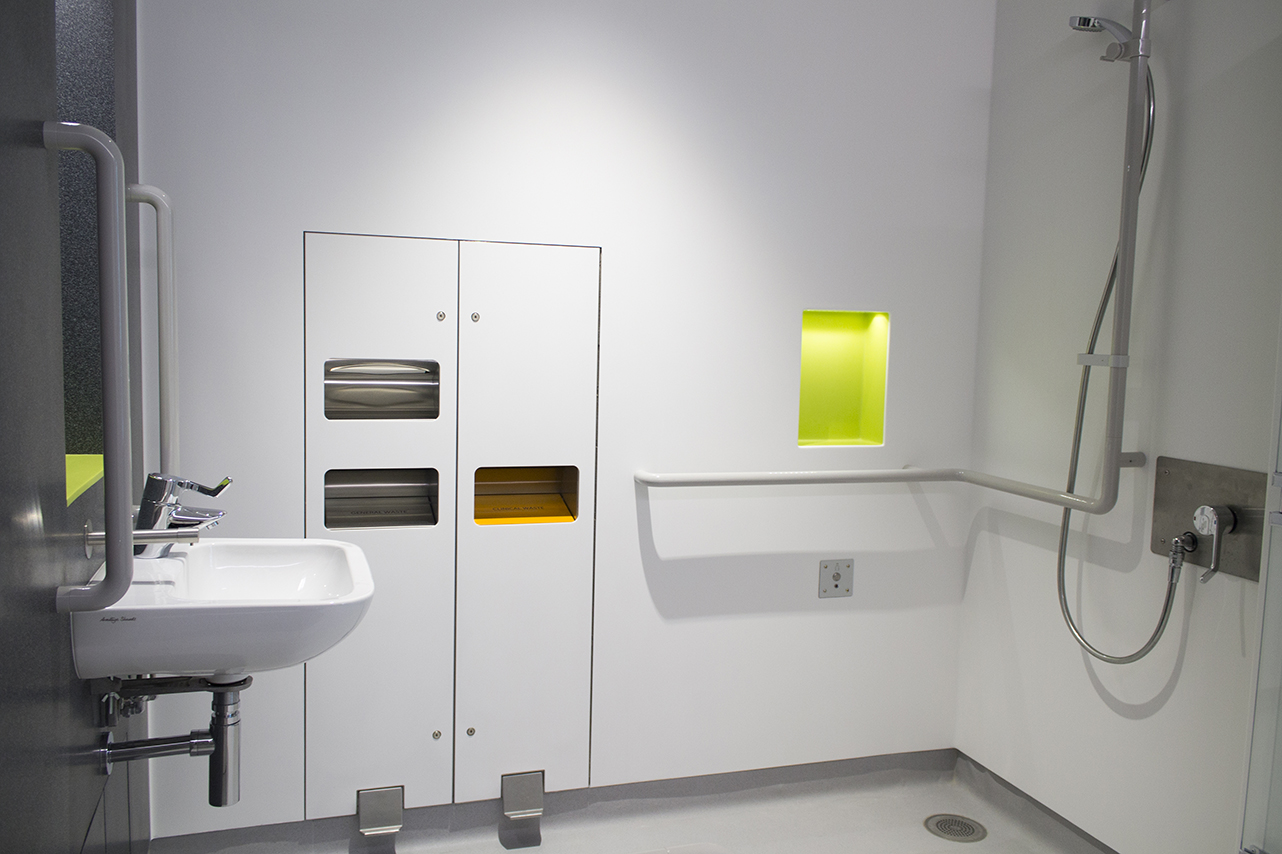 The unique properties of Corian® make it ideal for this purpose: it is LGA-certified for hygienic properties, non-porous and seamless, which makes it easy to clean and aids infection control. The material's durability means it will continue to perform in this high-traffic environment, and its stain-resistance maintains its attractive appearance.
At Ulster Hospital, McCue Crafted Fit used 3,000m2 of Corian® to transform the clinical environment into a place that meets the physical and emotional needs of patients, family, and staff.
The ward uses Corian® in Glacier White and Midnight for walls and surfaces across all 288 patient en-suite bathrooms, thermoformed with no seams or joints for the highest possible standards of hygiene. McCue Crafted Fit also utilised Corian® in Citrus Orange and Grape Green to create coloured shower boxes for the ward.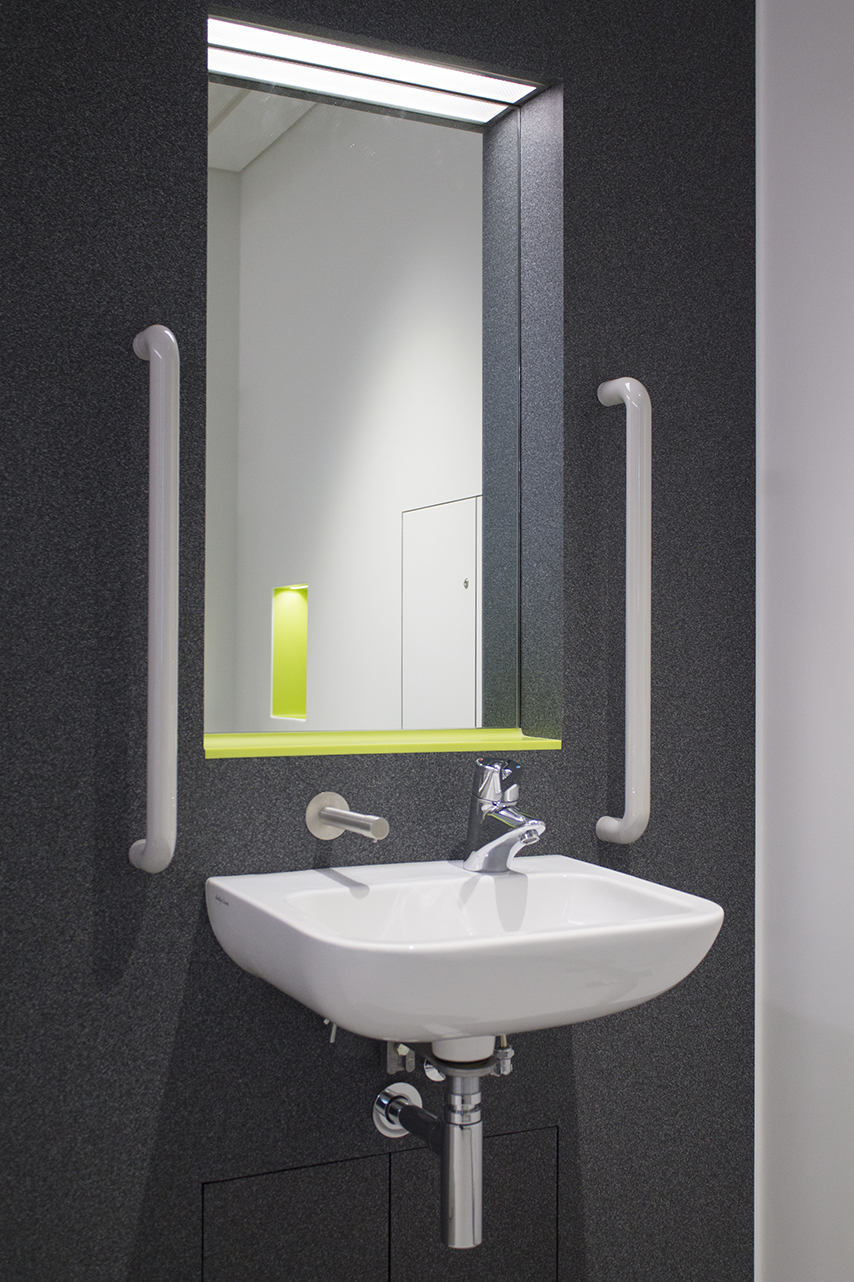 "Corian® is on the cutting edge of hospital infection control, and McCue Crafted Fit is Corian® Quality Network approved. The application for this material is endless and we are delighted to have helped and supply the Ulster Hospital with the finest infection control materials on the market utilising our bespoke joinery and workmanship."
Les McCracken, Managing Director, McCue Crafted Fit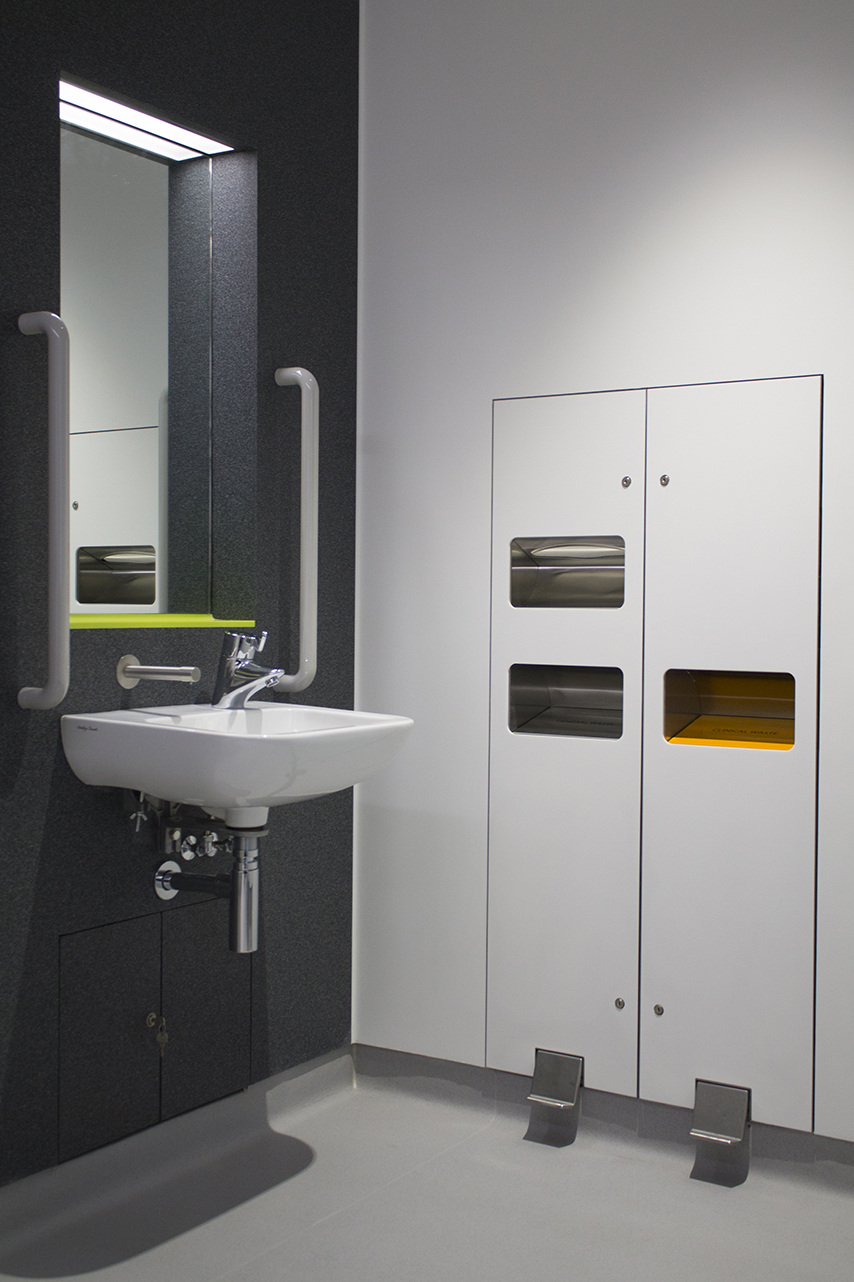 Location: Ulster Hospital, Belfast, Northern Ireland
Architect / Designer: Avanti Architects and Kennedy Fitzgerald Architects
Fit Out Contractor: McCue Crafted Fit
Main Contractor: GRAHAM-Bam Healthcare Partnership
To find out more about Corian® Solid Surface please contact:
info@corian.co.uk
UK: 0800 962 116 / IRE: 1800 553 252