After the successful 2011, the Ushuaïa Ibiza Beach Hotel celebrated this new season opening party on the 26th of May. And it did it with Corian®. The techno-surface was chosen to become part of several areas of this trendy place. From the main façade to the club's cocktails bars all through to the pool's décor, Corian® dresses up the hotel's days and nights.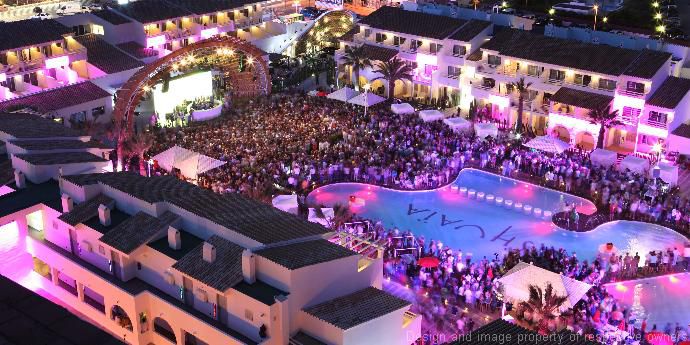 The façade on the main entrance is very special as it is backlighted thanks to the specific characteristics of Corian®. For this area the architects at Estudio Vila 13 needed a material that would remain intact with time, with a lasting durability. It was important for the material to be easy to maintain, to keep its colour intact and to achieve luminosity. Corian® covered all these needs. With the Corian® backlighted cubes (in the translucent Glacier Ice colour) the effect achieved is impressive, colourful and striking.
The pool area is the centre of all activities at the Ushuaïa Ibiza Beach Hotel. In the water we find podiums made of Corian®, cylinders that during the day can be the perfect place to relax around and at night they lit up the bathing area as they are made of backlighted Corian®.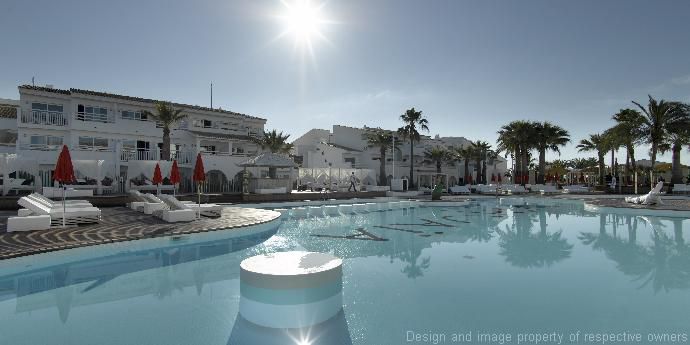 Every single element made by Corian® has been manufactured at the Taller Solid Surface in Ibiza. The techno-surface was chosen with the spirit of Ushuaïa Ibiza Beach Hotel in mind. The architects and designers of Estudio Vila 13 chose it because of its modern and innovative characteristics, as well as its strength and its extraordinary lasting durability.