The June 2018 China Kitchen & Bath Exhibition is a milestone for the company's brand rejuvenation initiative. This show further introduced "Corian® Design – Make Your Space™" into the consumer market; unleashed unlimited design possibility through crossovers with other industry manufacturers and partners; and showcased Corian® Design breakthrough technology (Corian® Solid Surface with Resilience Technology™) and innovative aesthetics.
The new master brand of Corian® Design with the promise of "Make Your Space™" was launched in July 2017. The master brand focuses on the potential in combining function and beauty in spaces using Corian® products. Corian® Design believes in putting the customer, at the center of every decision it makes—that is why it has adopted the brand tagline "Make YOUR space". Its portfolio of offerings enables customers to create a space that delivers the right feeling combined with the functionality to fit their lifestyle.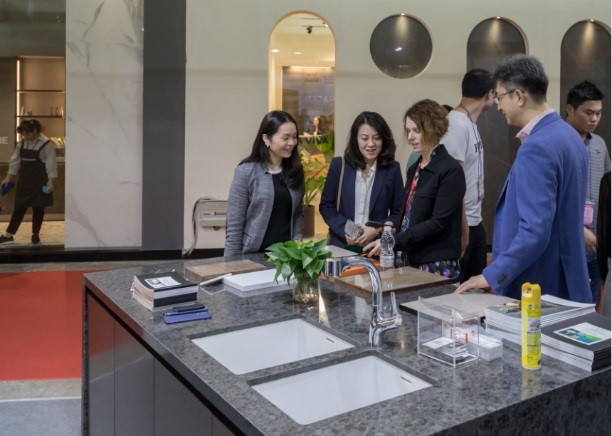 The exhibition spotlighted Corian® new aesthetics as well as combining different design elements to redefine the experience in kitchen and bath spaces. Corian® kitchen sinks, shower trays, and bath tub series can seamlessly join with Corian® cladding and countertop; providing flexibility and unprecedented experience without sacrificing functionality in kitchen and bath design.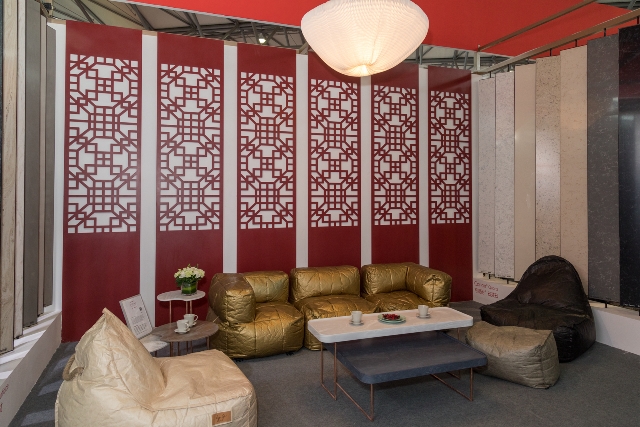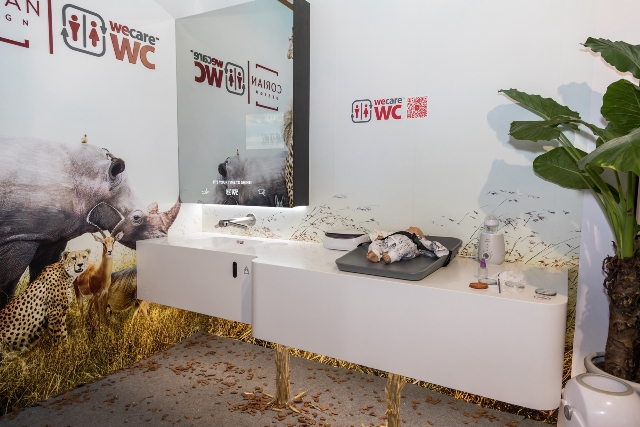 During an interview by world renowned design magazine, Architectural Digest (AD), Corian® Design Global Business VP Julie J. Eaton stated: "Corian® Design's flexibility in meeting every design need is an important element to our new brand rejuvenation concept of "Make Your Space™". We have spent over a year to understand the Chinese market, and integrate performance and flexibility into Corian®. The applications of Corian® Design are not limited to kitchen and bath, they can be extended to living room, bedroom and every space that we use in daily life."
In the exhibition, the Corian® Design team also introduced featured collaborations with different industry partners. The Corian® crossover Kohler kitchen set used Corian® Solid Surface and Corian® Quartz to further enhance the kitchen experience for the Asian market by bringing in both flexibility and durability tailored to the area need. Corian® also collaborated with the innovative company, WeCare (WC), in providing a revolutionary washroom space to the market. This showcased leading the industry trends in washroom total solutions.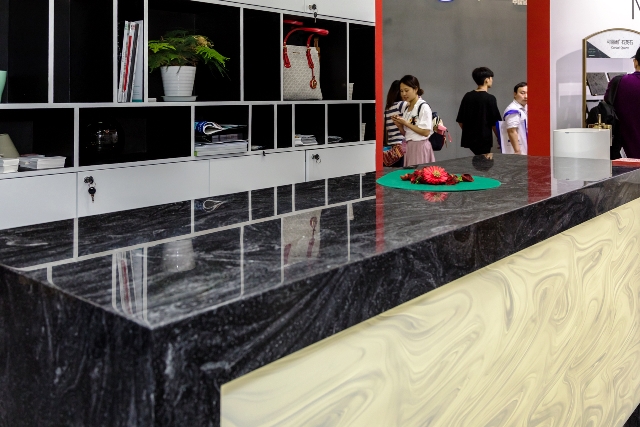 Corian® Design also took the exhibition beyond external company brand crossovers. DowDuPont hero products were integrated in the space to emphasize that idea of "Make your space" and enhancing the quality of living spaces. Some of the exhibited products included DuPont™ Tyvek® contemporary furniture and Dow water filtration systems.
The Kitchen and Bath Exhibition with Corian® Design was a remarkable success. Leveraging VR space simulation and live demos of Corian® Resilience Technology™— crowds of kitchen makers, designers, channel partners and fabricators flooded into the Corian® Design exhibition space. The booth has proven that Corian® is more than just a countertop material—it is an element that can be integrated into every space to make it unique for you.
Corian® is the ultimate solution for bridging modern science and contemporary design together. The unlimited flexibility, innovative aesthetics and remarkable performance has redefined the experience in commercial spaces, living spaces, and public areas.