The world's first import-themed national-level expo in Shanghai, the first China International Import Expo (CIIE) is open on November 5, calling it a "trail-blazing" move in the history of international trade development.
A total of 172 countries, regions and international organizations from five continents will showcase their development achievements and international image at the first CIIE.
During November 5-10, Corian® Design, as an important part of the new DuPont exhibition, brings cutting-edge technologies, new products, creative design pieces and innovative space solutions to the first China International Import Expo (CIIE).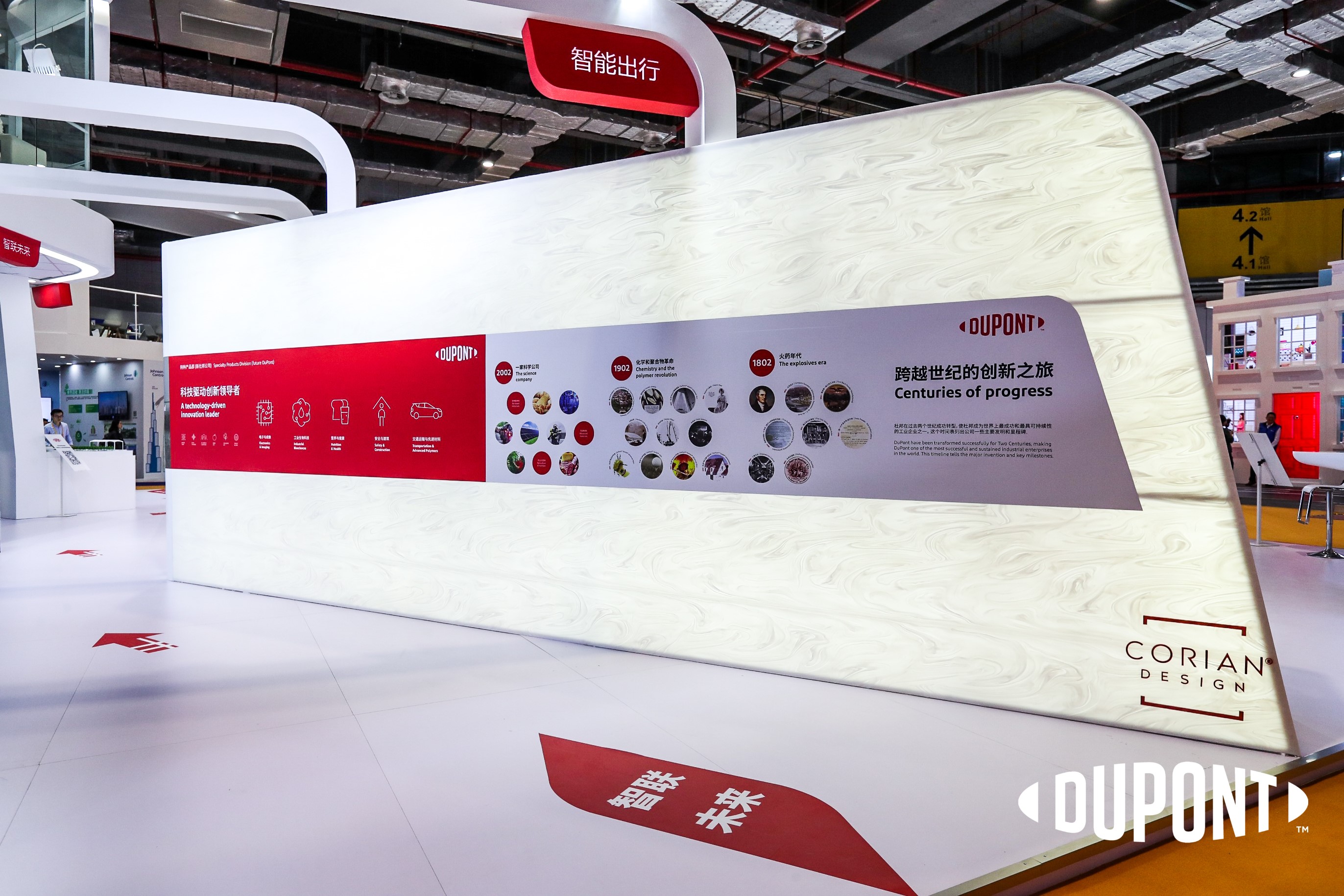 Translucent wall made by Corian® White Onyx gives a visual impact
The expo is filled with eye catching booths where companies exhibit their best products to draw attention from the crowd. Let's take a look at how Corian® utilize the design flexibility and outstanding performance to bring the wildest idea to live.
At the site of the first CIIE, Julie Eaton – Global Business Director, Corian® Design, was interviewed by reporters from Chinanews.com, International Finance News, and Economic Daily.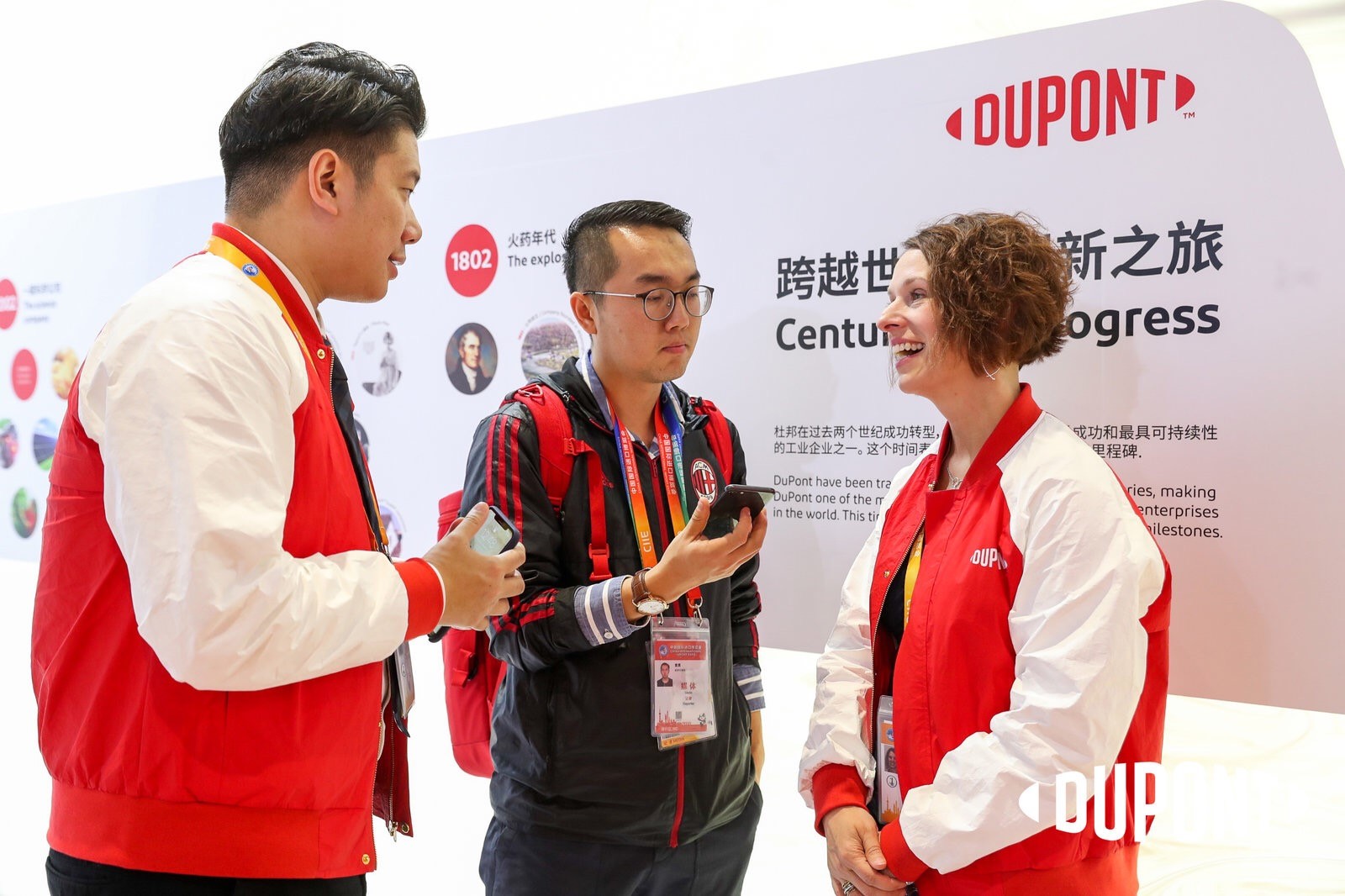 Julie Eaton, Global Business Director, Corian® Design was interviewed by Economic Daily.
"As China consumer living standard rise, quality and high-performance construction material will be even more popular." Speaking of China renovation design and surface material spending trend, Julie Eaton said: "Not only there are over hundreds of colors to select from, Corian® solid surface is a non-porous, hygiene, stain proof, UV stable and maintenance free ultra-durable material. Corian® is renewable and is able to remain like new even after years of usage."
Furthermore, Julie Eaton also expressed her views on the development of DuPontTM Corian® in China during the interview.
"China has remained one of the fastest growing economy around the globe. Given the challenges and enormous opportunity, China is a very important market to us (Corian® Design). We continue to invest to expand our business footprint. With the announcement of further opening of China market, it will allow us (Corian® Design) to partner with even more China large corporates to bring our products to the consumers. In terms of technology innovation, China is already leading the world in some industries. We (Corian® Design) are excited to see more collaboration with China giants."
The CIIE is filled with professional visitors from various industries and the visitors have high expectation in the booth experience. In CIIE DuPont booth, Corian® Design made use of different on-site demo areas to showcase the features of Corian® surfaces including color and material performance, immersing visitors in the creative space of surface material.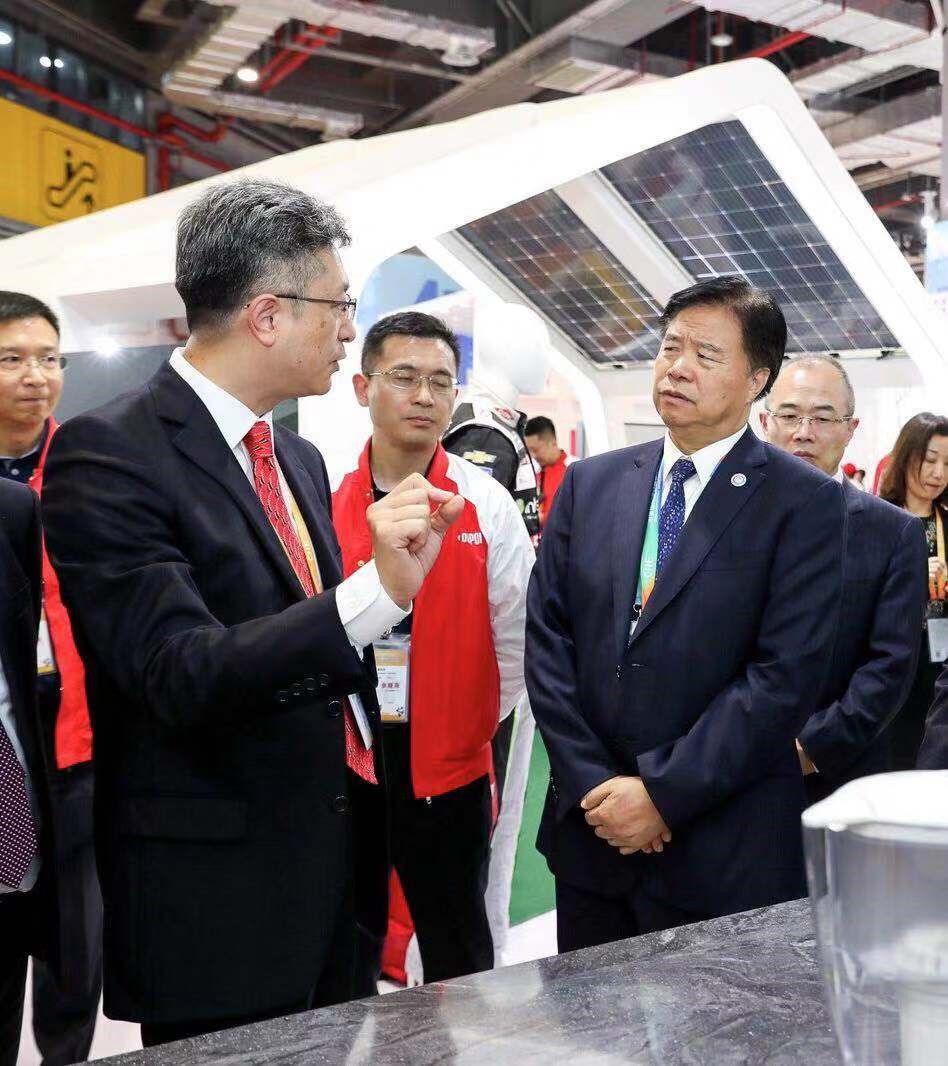 Daniel Sun (first on the left), AP Sales Leader, Corian® Design Introducing different applications of Corian® in residential and commercial sector to CNPC Chairman Mr. Wang Yilin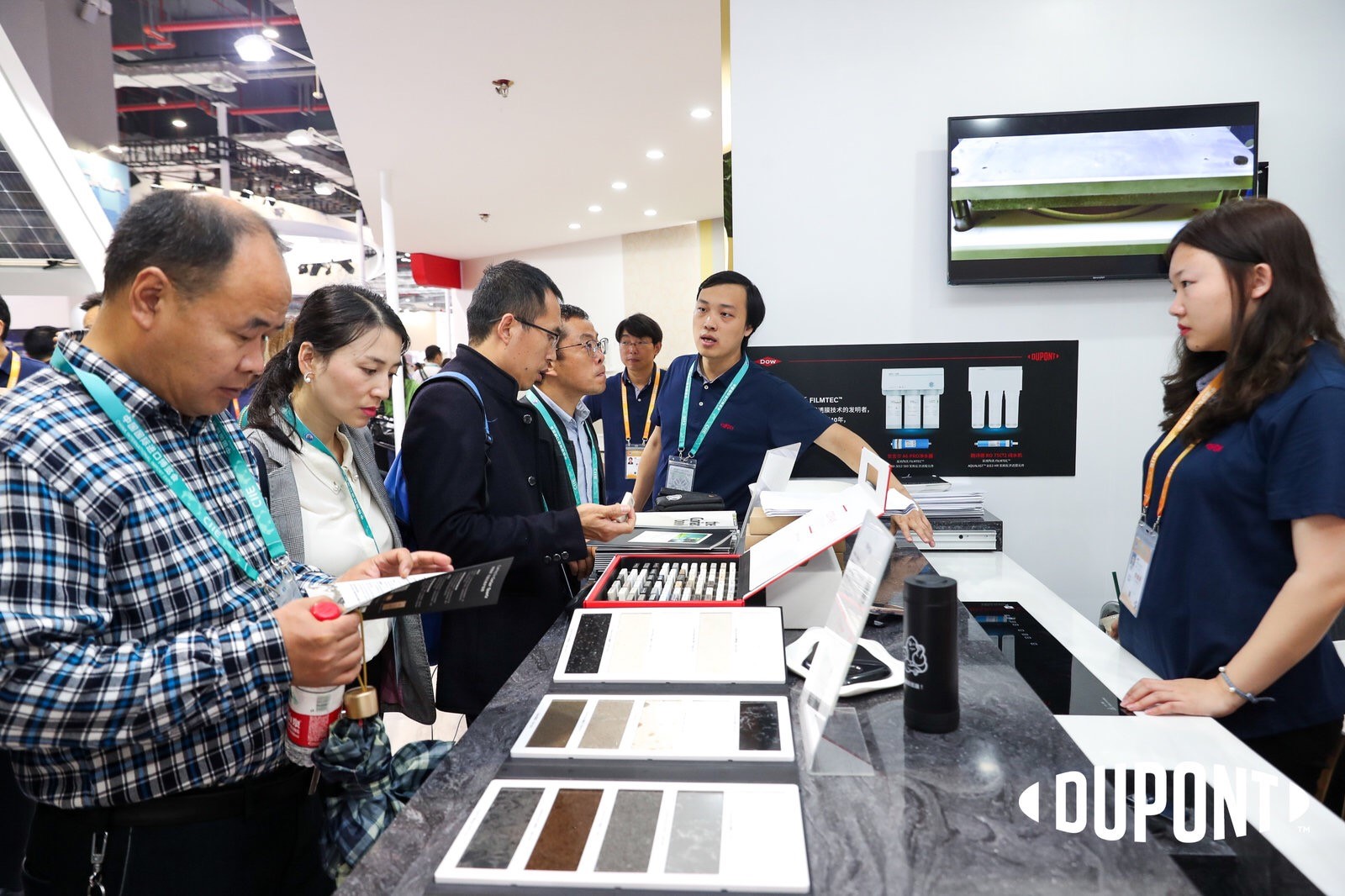 Professional visitors inquire about Corian® surface materials
The neoclassic of black & white is redefined by integrating Corian® solid surface (Cosmos Prima and River Pearl) with Corian® Quartz (Coarse Carrara). Mix matching different surface materials allow designers to meet the utmost performance requirement in different parts of kitchen without sacrificing the aesthetics.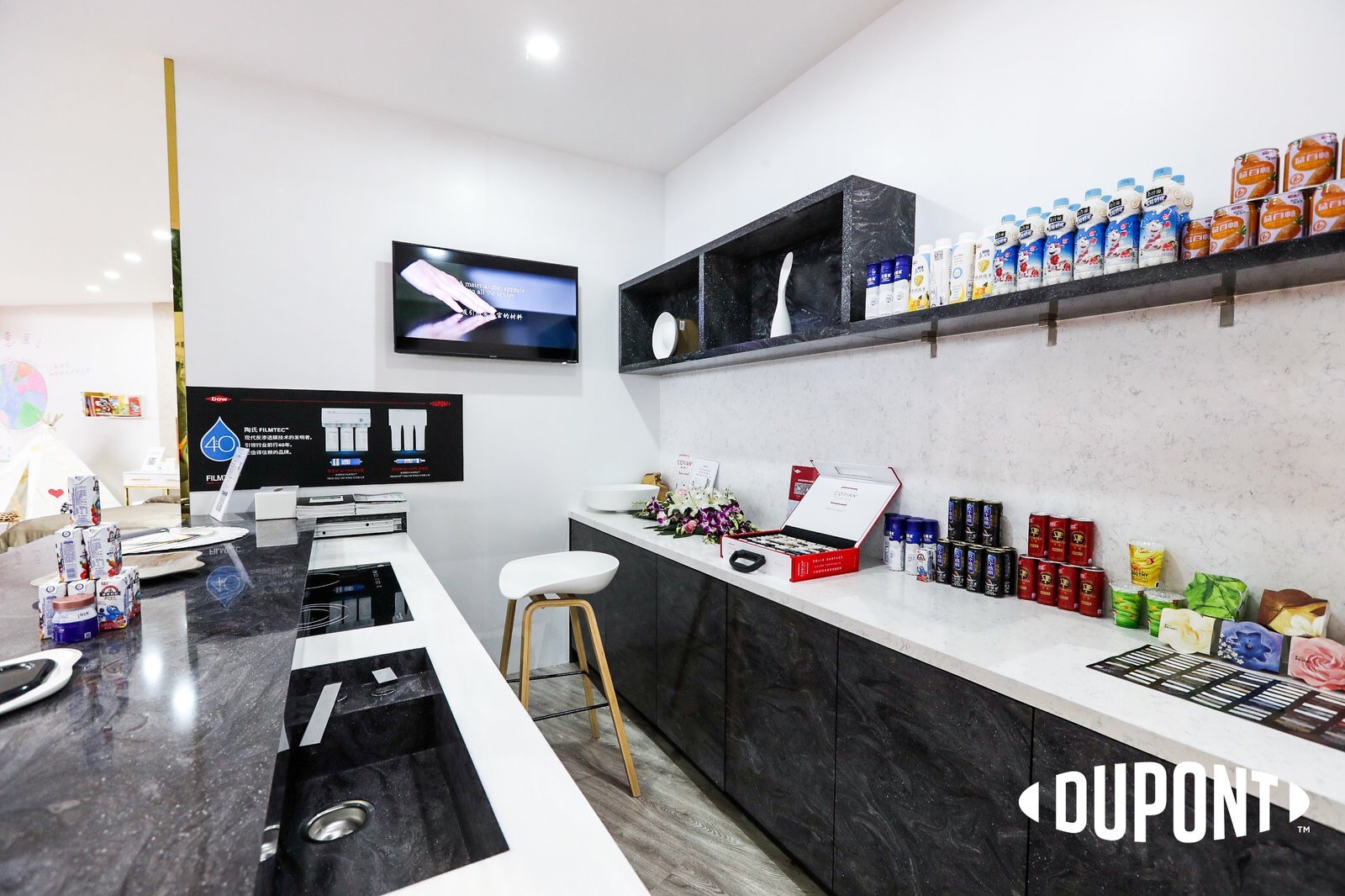 Corian® Kitchen Mockup Demo with Dow Water and N&H
_____________________________________________
On November 7, Corian® Design invited more than 40 industry influencing architects and interior designers to an exchange salon event organized by Corian® Design – Corian® Design Night.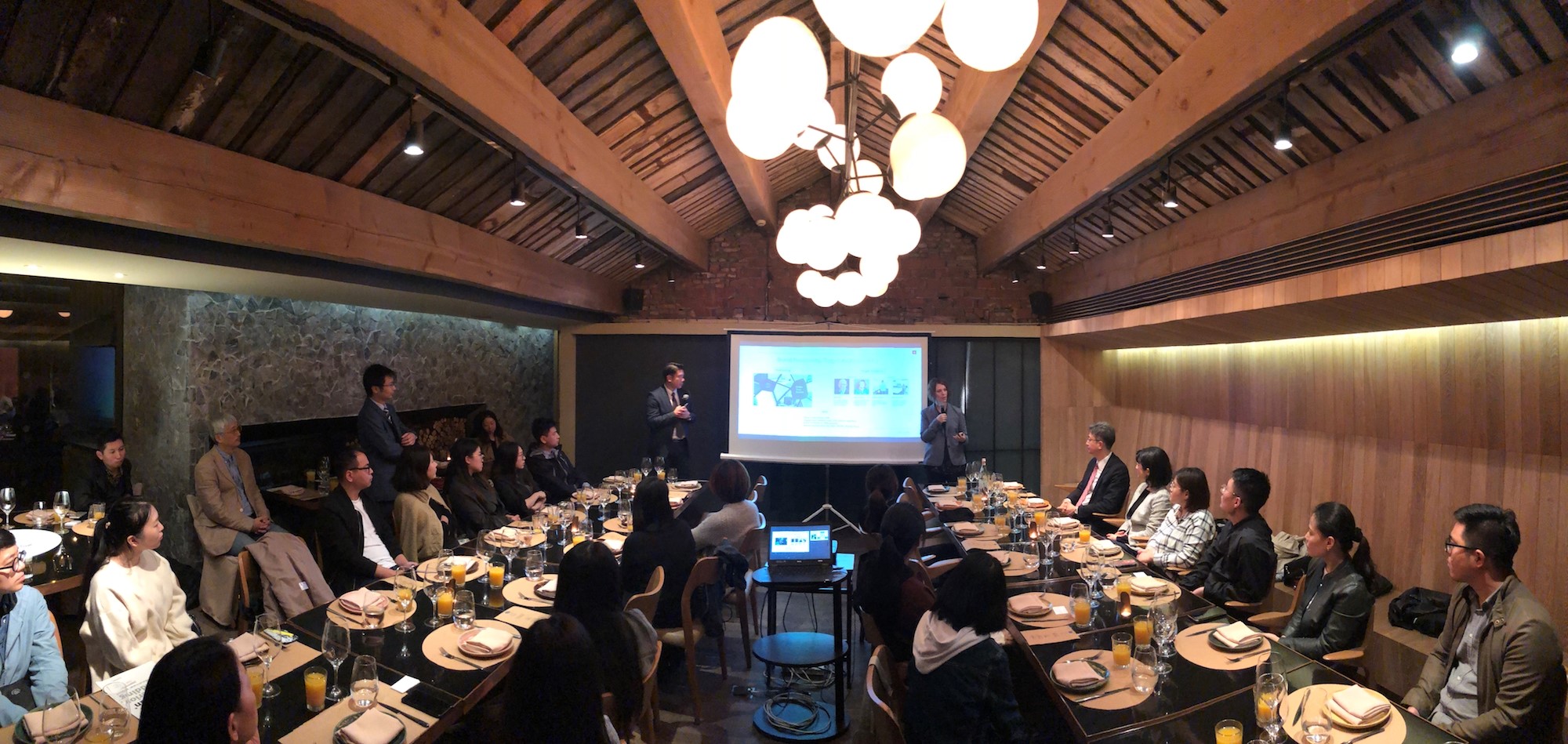 More than 40 designers enjoyed the Corian® Design Night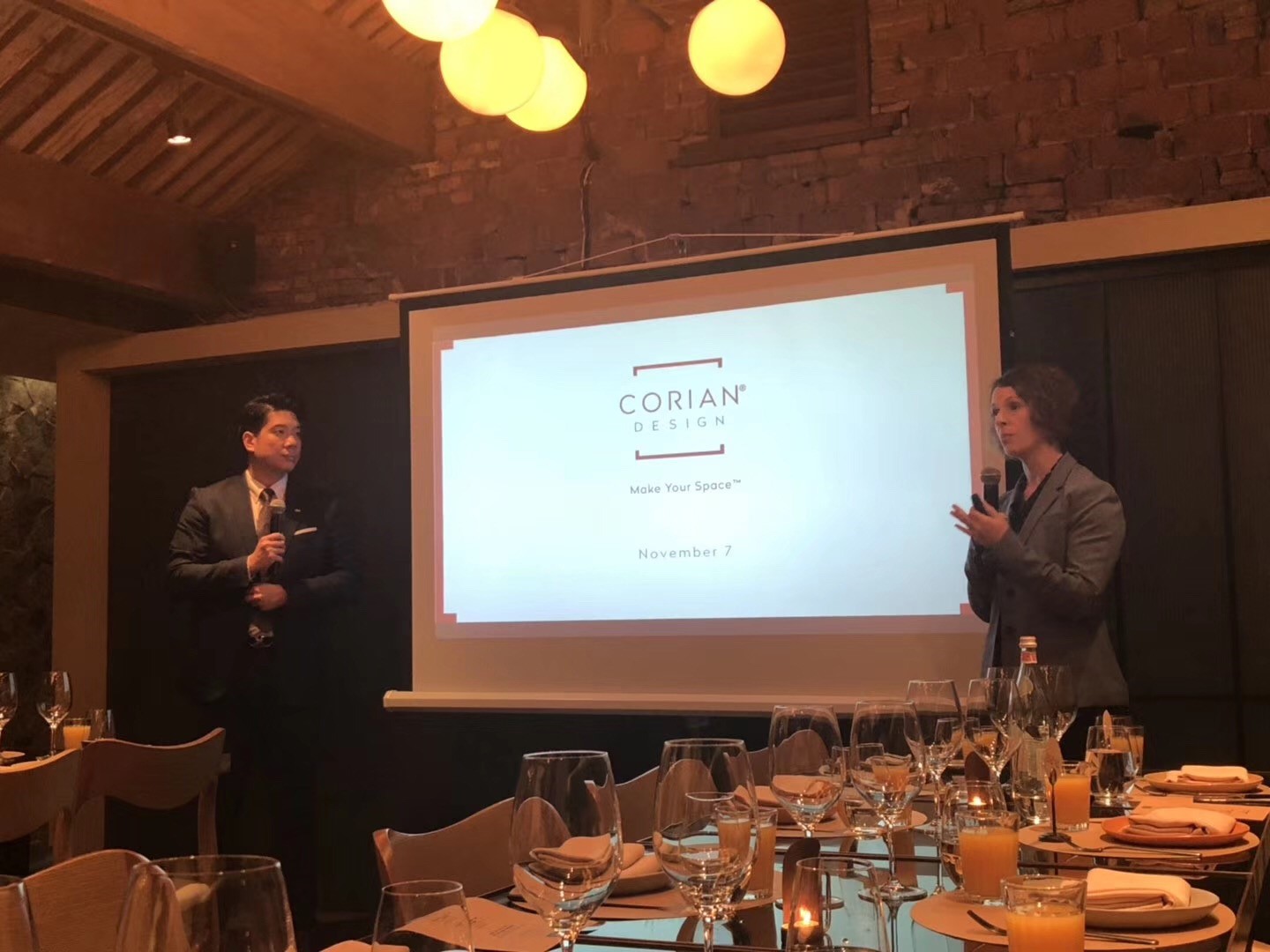 Julie Eaton – Global Business Director, Corian® Design (upper right) presented the global brand strategy of Corian® Design to the designers
In the salon, Corian® cases were shared to the designers, especially the application in health care and public hygiene segments in China, and through active engagement on spot, the designers also shared different views on new applications of Corian® surface materials as well as upcoming design trends.